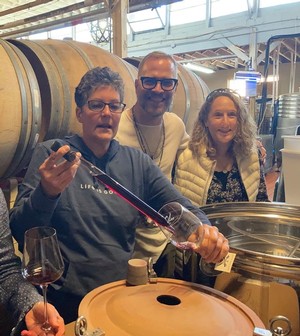 Thank you for contacting us! We are now open Saturday - Sunday for bottle sales, or wines by the glass from 1pm - 5pm.
If you'd like to reserve a table, please email carole at carole@passaggiowines.com or call her cell: 707 548-5366.
Currently we are not offering wine tastings. However, we are working on offering private tastings and will let you know when we have that set up!
Thank you so much and please be safe!