Tasting Room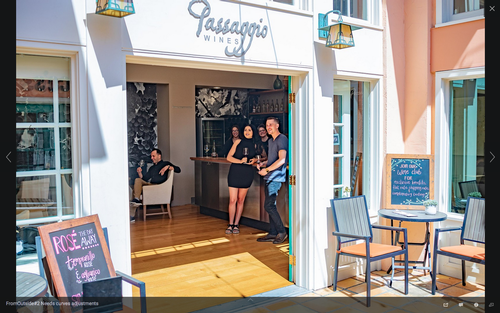 The Passaggio Wines tasting room is located in the heart of Sonoma. The historic Sonoma Plaza was voted one of the #1 attractions to visit in Sonoma. Our tasting room is located at 25 E. Napa Street, Suite C, Sonoma, CA 95476. The alleyway is called Vine Alley. Because of Covid, sadly we are only open outside.
We offer wine by the glass or bottle. If you would like a tasting, please call us to make an appointment.
Passaggio is known on the square to have the most white wines available. We also have some of the most unique, off the beaten path, varietals. If you are looking for something unique, this is your place.
Stop by and enjoy a glass of wine. It's a great little spot on the Sonoma Square.
Cheers
Cindy Cosco
owner/winemaker