October 13, 2017 | Cindy Cosco
Sonoma/Napa Fire Update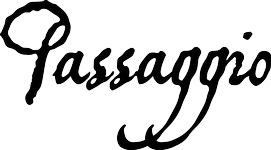 Dear Friends,
First of all, thank you for your concerns and prayers. Many have reached out to let me know that we have been in their thoughts and prayers during this difficult time. Now that I have had a moment to just breathe and contemplate on what has happened in my community, I thought I would give you an update on Team Passaggio.
I have seen some devasting sites. Heard some devastaing stories from nearby neighbors. This is no doubt, a horiffic tragedy that has struck our communities. It started Sunday evening as I slept. I had no idea what was going on until I woke on Monday morning. I let Phoebe (my Airedale) out about 5;30am to a familiar smell of heavy smoke. I knew right away something was wrong. I turned on the TV. There it was. Devastation. Shock. Disbelief. What was going on? I started getting texts from friends making sure I was ok. I started texting my team to see if they were ok. Thankfully, everyone was fine. Our neighbors to the north were going through hell. The fires began to spread. How could this be? The fires were now everywhere. Napa. Sonoma. Santa Rosa. I hurried to get ready to head to the winery to check on the wines. The winery was fine. I hurried through brix and temps as I tried to keep up with what was going on. I couldn't concentrate. I was trying to find my happy place and I couldn't. I checked the tasting room on my way back home. All was well for now.
Parts of the town of Sonoma were evacutaed on Wednesday night. It was on my mind all night. My friends, their homes, their businesses, my business...the winery. I was able to check the winery on Thursday and all was well. Frank checked the tasting room. It will need some cleaning, but all is well. We are very fortunate.
It's amazing how people rally together in times of despair. People were opening up their homes to others who had lost everything. Some were rallying together to fix food for fire fighters and first responders. Others were putting together things to donate. A freind of mine in Sonoma took it upon herself to put out updates on Twitter and Facebook for those who needed to know what was happening. I am also very thankful to Cal Fire, surrounding areas first responders, and those who came in from other states and areas to assist in this tragedy.
It's now Thursday. Feels like it's been forever since Monday. I know that Hope and Grace abound in this community and that we will rally together to do whatever it takes to rebuild it. I have seen the hashtag going around #SonomaStrong. It's the truth. Believe it.
It's not over yet. The fires are still burning. People are still evacutated and being evacutated from their homes as I write this email. People are hurting. They have been displaced, or have lost everything. They are dealing with smoke inhalations. Road closures. Lost loved ones. Please continue to keep this area in your thoughts and prayers.
We will keep the Passaggio Tasting Room closed untl it's safe for all. We look forward to the day we can re-open and share a glass of wine with you.
For those who are our neighbors, and you have been affected by these fires, and need help, please reach out to us. Or if you know of someone affected and they need help, let us know. We will do whatever we can.
If you want to give to those who have been affected by these horriffic wild fires, there's a link at the bottom of the page that will direct you to several places to donate.
With Gratitude,
Cindy
#SonomaStrong