June 9, 2016 |
Cindy Cosco
Summer is finally here. The garden is growing and the deck is ready for comany. The evenings are beautiful and the days are longer. I love Sonoma. The community is generous, caring, and just simple. Living the simple life is what I strive for. There's nothing like meeting your friends at the Sonoma Farmer's market every Tuesday evening. Listening to the band play, sitting on a blanket, sipping a great glass of wine. Relax. Have fun. Contemplate.
I participated in the launch of #winestudio Sonoma Rosé Revolution. It's a Twitter chat, every Tuesday evening, from 6-7pst in June. Talking with a community of wine lovers across the country can be amazingly engaging, and fun. They launched this past Tuesday with my 2015 Passaggio Merlot Rosé. What fun! But yet informative. Rosé, not always taken seriously, should be. This wine can be fun and serious at the same time. I believe it is a very versatile wine. Pairs with all sorts of food or just simply sipping on your deck with friends.
Start your summer off this year with some Rosé. Whichever rosé you choose, look at it from s different perspective. The winemaker took special care to make it. Enjoy it. Embrace it.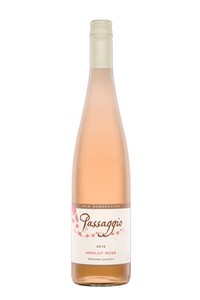 Cheers
Cindy