August 17, 2016 |
Cindy Cosco
As I look back over the course of this remarkable journey of Passaggio Wines, I am amazed at the number of people who have been involved in the making of an awesome wine company. What a journey! Starting in 2007, with just fifty cases of Unoaked Chardonnay, has grown to over 1100 cases in 2015.
I want to give a shout out to all those who have lifted me up in hard times, lent a helping hand when I needed it, listened to me vent and sigh from time to time, and encouraged me. I could not have done this without all of you.
We have done it! We have grown Passaggio Wines into what it is today. We now have our own production facility. Today, we continue that journey with the first fruit being brought in to the new winery. The 2016 Harvest starts off with Pinot Grigio from Sonoma Coast.
So...it is with heartfelt gratitude that I thank you. You have helped make my dream come true.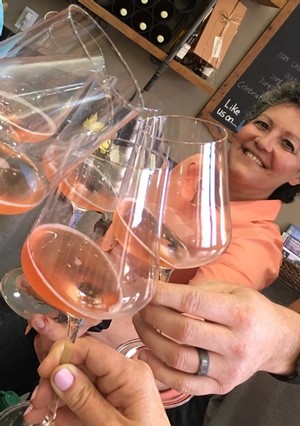 Cheers
Cindy